Wednesday, August 29, 2012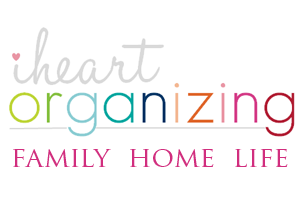 Stop by and check it out!
Posted by

Deme Crinion
at 4:31 PM
1 comment:


Thursday, August 16, 2012
A few weeks ago, in the spirit of the Olympics kickoff, we held our own mini-Olympics for a moms group play date. Mia had been very interested in all of the Olympic trial events, especially swimming and track. So when I told her about this little play date, she was eager to know if there would be a race. "I want to win! I want to win the gold medal!"
She talked about it for the two days leading up to it. I knew there would be a couple of kids older than her there, and we talked about just doing your best, but mostly about having fun.
Sure enough, the kids all lined up to race (some older than her and some younger) and when "Go!" was shouted, Mia sprinted off.
So did the others. And they were faster than her. I could see that she knew it. She realized she wouldn't win as they passed her and began to slow down. She came to me afterwards, disappointed. "I didn't win. I really wanted to win".
But did you run fast? Did you have fun? You did great! There are other events, let's go have fun at the next one.
The next one was a bean bag toss of sorts. She wasn't good. She missed a lot. But we cheered for her, and all of the kids, and she tried again. She was better! And smiling.
The next event was a balance beam (a wooden stick on the grass, they had to balance and walk across). Mia found her niche. She was great...and very excited to be doing a gymnastics event.
The final event was the limbo and Mia rocked it!
Sully got in on the action too:
And all of the kids went home with a medal.
Mia wore hers all day and it's still hanging on the vanity in her room.
My precious girl. My heart broke when I saw her realize that other kids were faster and that she wouldn't win the race, so she slowed down. What's a mom to do? Trip the other kids next time (don't put it past me). I wanted to tell her that she's the fastest runner ever and that she would win next time. But that's not the truth and not what she needed to hear.
I'm so proud of my sensitive girl. A year ago there would have been tears, cowering, and the rest of the morning would have been lost. But she tried again. And even when it wasn't great the next time, she kept going. By the end she was having a great time and was so proud of the medal she earned. I thought she deserved a medal too.
And just so you don't think I abandoned the baby, here's evidence that he was there. He excelled at tearing up the finish line with his body. Way to go, Jack.
Posted by

Deme Crinion
at 2:47 PM
2 comments:


Wednesday, August 15, 2012
Our big girl is a Kindergartener this year and I am beside myself! When did she grow up!?!?
The night before the first day of school, there was a parent orientation in the evening. It had been a busy day and when James got home from football practice we had a 10 minute hand-off before I had to run out for the meeting. I gave him a quick rundown of how naps went for the boys and what time everyone should be ready for bed.
Driving to the orientation, it hit me that Mia would probably be in bed by the time I got home. Wait!! I wouldn't be able to pick out her outfit with her! Or talk to her about how the day would go as I tucked her in bed! Or give my not-quite-but-almost-kindergartener one last goodnight kiss! I AM NOT READY FOR THIS!
I fought back tears as I pulled into the parking lot. As it turned out the orientation meeting finished right around the time Mia starts getting ready for bed. I was supposed to stop at the grocery store on the way home, but instead rushed back to see if I could catch her before bed. Sure enough, her Daddy had her all tucked in and was singing her song that we sing together every night. I made it. We talked about the day, she showed me the outfit she chose and her sweet joyful spirit was just bursting with anticipation. I love this girl. Thank you, Lord for letting us have that moment.
Yesterday was the first day and she did so well! Absolutely no hesitation at drop-off (basically shooing us goodbye) and so excited to meet her "new friends". I was surprised she wasn't upset that her friends from last year wouldn't be joining her for kindergarten. For the past week she has been asking when she gets to meet her new friends and we are praying that she will quickly make some new sweet friends in her class.
She chose her outfit for the first day of school and gasp! It wasn't a dress!
For some reason she wanted her blanket at her feet (2 stuffed animal friends are off to the sides). She is wearing shoes in this pic but we'll take another picture on the last day of school to see how much she's grown.
Of course, Sully had to get in there too. Also with his blanket at his feet. He's not wearing shoes in the pic.
Sully is going to school this year too - just 2 days a week from 9-1130. He doesn't start school until September, so we have a few weeks to ease into our new routine. I'm sure I'll be a mess as I send two of my babies off to school but I'm also so excited for all the fun that's ahead. We're ready for a great year!
Posted by

Deme Crinion
at 3:44 PM
2 comments: